This gorgeous, limited edition print featuring Catwoman was designed by famous DC Comics artist, Adam Hughes.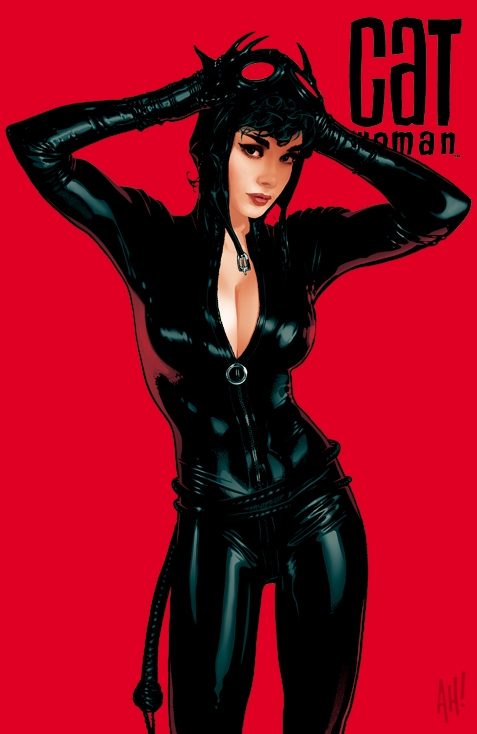 Snip from the site:
Adam Hughes describes his rendering of Catwoman as "naturalistic." This technique makes Hughes' characters more approachable than the muscular portrayals rendered by other artists. In particular, Hughes' female characters arrive to the viewer with a mixture of strength, innocence and believability.
Each individual print is signed personally by Adam Hughes, and would make a great buy for comic book aficionados. Unfortunately, a framed picture will set you back by a whopping $430.