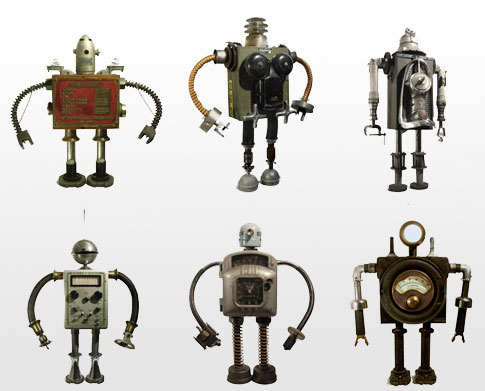 Inspired by the "futuristic visions" of classic designers Norman Bel Geddes and Raymond Loewy, these unique robotic sculptures were created by Gordon Bennett from discarded materials found in garbage dumps, garage sales, and construction sites.
Each piece is one of a kind, ranging in height from 14 to 25 inches, and comes with a numbered tag to prove its authenticity as a genuine Bennett Robot. The robots are not cheap, with prices starting at $750 and going all the way to $6000. But that has not stopped them from selling like hot cakes.
Visit the official site to see more photographs of these gorgeous robots. The sculptures are on display for public viewing at the City Foundry in Brooklyn, New York.