This funky looking chair was designed by award winning artist Oki Sato of Nendo Inc.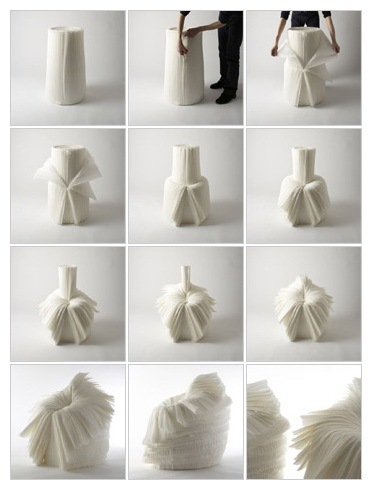 Influential fashion designer Issey Miyake, the curator of the XXIst Century Man exhibition in Tokyo, asked Nendo to produce a chair out of pleated paper, and so, the design firm came up with the unique looking chair.
Snip from the site:
This primitive design responds gently to fabrication and distribution costs and environmental concerns, the kinds of issues that face our 21st century selves. Thus, the cabbage chair fits active, optimistic and forward-moving "21st century people", the kind of people who, to borrow a concept Miyake expressed during a meeting with us, "don't just wear clothes, but shed their skin".