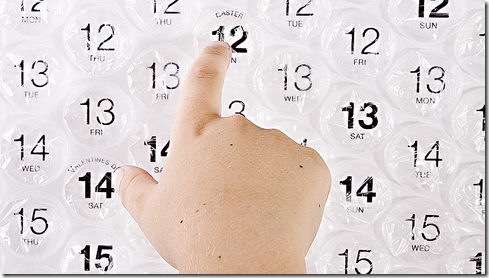 This calendar is perfect for people who feel the compulsive need to pop the bubbles on bubble wrap packaging.
The  calendars measure 48" x 18", and are printed on glossy paper and clear acetate. The prices for limited edition calendars start at $29.95 and can go up to a very steep $49.95.
If you can't afford or don't want to buy one, head over to Bubblewrapfun.com or here to do some intense virtual bubble popping. Or better still, get your hands on some real bubble wrap.