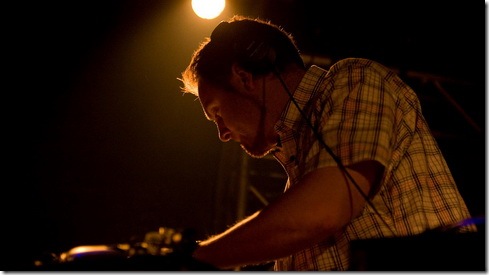 Cut Chemist, talented DJ Turntablist, was a former band member of the Latin funk group Ozomatli, and also the hip hop group Jurassic 5. Some of you may remember his small cameo role as a chemistry professor in Juno.
The super-trippy video for his latest track "My 1st Big Break" is supposedly the first commercial music video to be shot with a 360 degree, panoramic camera.
As always, do watch the video in HD if you have the bandwidth to spare.
I just love them robots in the video.