I really loved this particular cartoon from the Married To The Sea blog.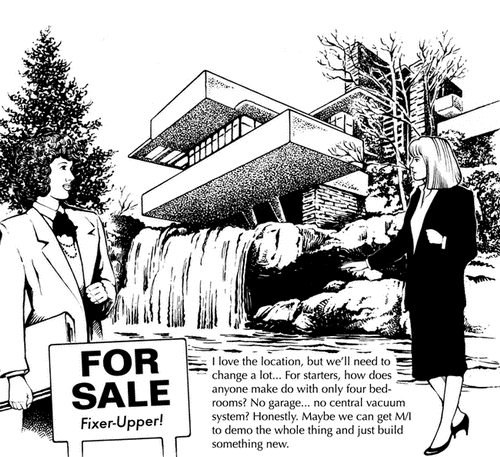 For those of you who don't get it, the house in the cartoon refers to architect Frank Lloyd Wright's masterpiece  'Fallingwater', known as one of the most beautiful and extraordinary houses in the world.
How beautiful, you ask ? Well, the house and its architect were the inspiration behind Ayn Rand's 'The Fountainhead'.
Link to the picture in a higher resolution.