The MPAA did not approve the first promo poster for Kevin Smith's 'R' rated film, Zack and Miri Make a Porno.
Now, the filmmakers have released an alternative poster for the adult comedy, and it's brilliant and hilariously funny at the same time.
You can view it after the jump.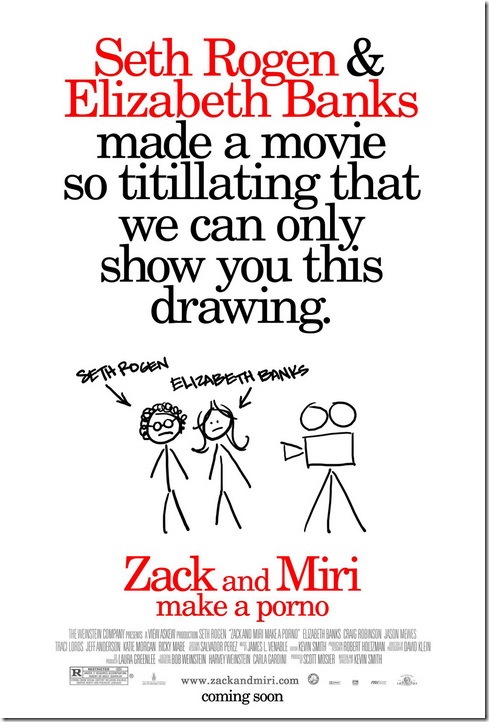 [via]