Not many know that Kevin Smith, the director of such films like Mallrats, Dogma Zack and Mimi Make a Porno, and the horrendous, multiple Razzie Award nominated Jersey Girl, is also a comic book writer.  Smith has been writing stories for both DC Comics and Marvel Comics for quite some time.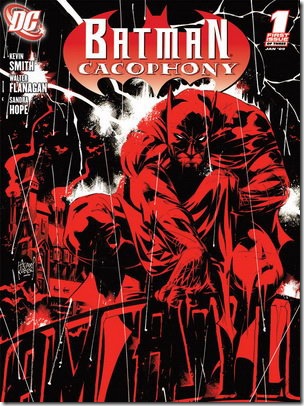 Though his runs cannot be termed huge successes (read delays and series cancellations), one can't deny that he is a man of some talent. He is presently involved in writing for the limited series Batman: Cacophony, which features the art of Walt Flanagan.  The series introduces a mysterious new villain, known only as Onomatopoeia.
You can check out a teaser preview of the cover and five pages of the first issue on Smith's blog.
The three-issue series will go on sale from November 12. (Thanks, Gumbo)