This storage basket from Mocha is manufactured using rolls made from recycled magazines.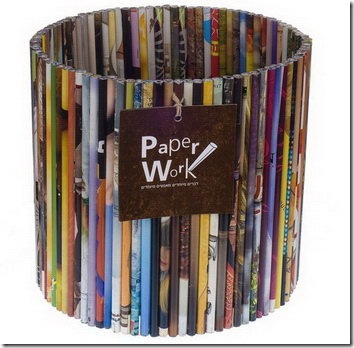 The site claims that these baskets are hand crafted by mentally disabled people (aged between 20-60) as part of a rehabilitation process. The design technique combines handcraft with minimal machine work based on the abilities and limitations of the participating individuals.
The baskets are priced at £27.99 (about $ 45).
Link.