International photojournalist and author, Jason P. Howe, recollects his tragic love-affair with Marylin,  a 22 year old girl whom he met in civil war-torn Colombia.
Unbeknownst to him, the beguiling Marylin was, in fact, an assassin for the AUC, a private militia of the wealthy, secretly supported by the government and military to counter insurgent terrorist groups  in the country.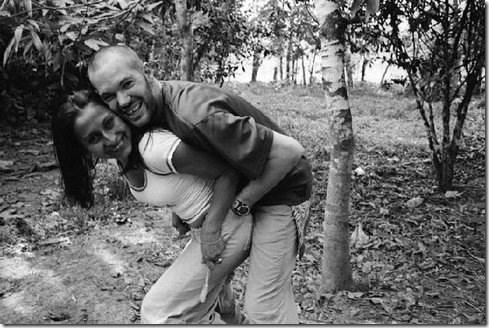 The young couple soon found themselves getting extremely close to each other, but things really changed after that. Marylin confessed her darkest secret to Howe, one day.   She told him that circumstances had forced her to become an assassin,  an act, she said, was prompted more by  fear than choice. 
In the beginning, her visits to my hotel room – usually armed with a pistol – did not disturb me greatly. At first, I don't think the real implications of what Marylin was doing had filtered through the surreal haze. I was young and living out a great adventure. This was surely the closest I would ever get to someone who was truly and totally involved and immersed in this conflict. The woman I had only recently begun sleeping with was a hired killer and there was a gun on my bedside table.

Watching her take the pistol from her belt, unbutton her jeans and slip into bed I somehow couldn't quite equate the woman in my arms with the bodies I had seen in the local morgue, their heads shattered by gunshots at close range, murders she confessed to having committed. High on a combination of the heady tropical climate, local rum, grade A çocaine and in the arms of nubile 22-year-old, fantasy and reality became blurred. It felt like I was living in a Quentin Tarantino movie
If all this reads like steamy pulp fiction, there is more. Their love story is set to become a become a major Hollywood motion picture, soon. Hopefully, Tarantino won't be directing.
Link to the article in The Independent.