Modeled on the smooth, contoured lines of the original iPod, the aesthetically pleasing 'iTable' was designed by Mirko Ginepro, an industrial designer and graphic artist based in Milan, Italy.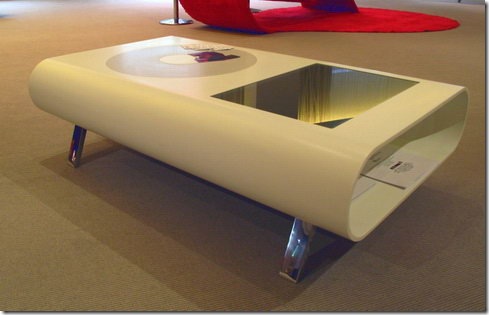 The custom-made coffee tables are made from the moldable and versatile,  Corian, and have steel legs for support.  The tables come in three different colors, and one can also request for other color combinations or finishes.
You can enquire about the table at Ginepro's site, but do keep in mind that he accepts orders on an individual basis.
[via Cult of Mac]