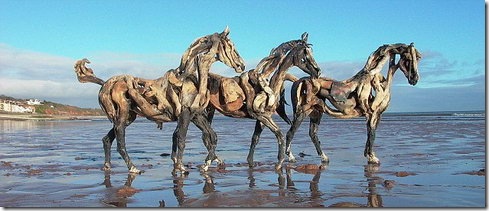 The Mail Online had an interesting article today on Heather Jansch, a British artist who uses materials like driftwood and bronze to create graceful sculptures of horses and other animals.
Some of her life-size sculptures take up to three years to produce, and can fetch prices close to £55,000 ($ 80,900).
You can check out more images of her works at her official website.