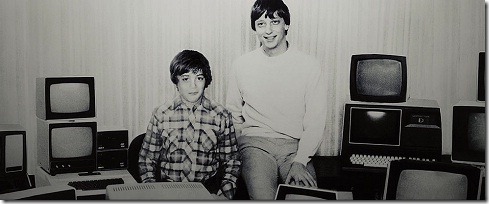 Do you recognize this photograph from the Iron Man movie?  Besides a completely fictional shot of a young Tony Stark sitting next to Bill Gates, the picture also shows an Apple 2 game computer in the background. Bet you didn't know that, did you?
There are many more such pictures at The Electronic Playground, a huge, searchable database of video game and pinball machine appearances in cinema and TV shows.
Odds are that you will find your favourite retro game console in the most unexpected of films/scenes.
Link.