Extremely creepy (and very desirable)  custom toys based on the unforgettable characters from Alfred Hitchcock's Psycho.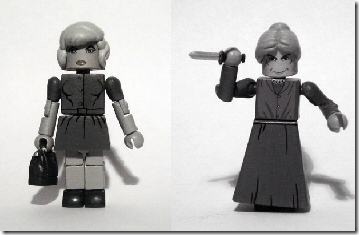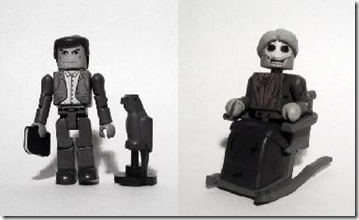 The classic horror masterpiece comes to life through this exclusive 4-pack, which includes Norman Bates, Norman as Mother, Marion Crane, and Mother Bates.
The toys were created by Luke314pi, and are part of his huge custom minimate collection.
Link.