At first glance, this cleverly designed gizmo seems nothing more than an ordinary metal bracelet. But it is actually a watch designed by Hironao Tsuboi, a designer based in Japan.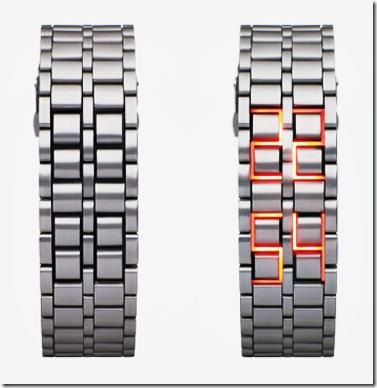 The gaps between the links are lit up by a strategically placed LED to form the numerals on the display. The watch comes in three colors
The LED Watch will soon go on sale at 100%.
[via Grassrootsmodern]