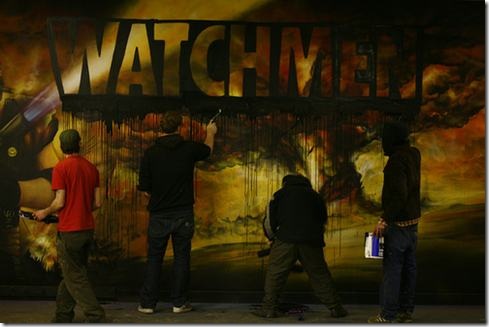 Image Credit: Endoftheline
Paramount Pictures commissioned this time lapse video to promote the West End movie premiere of the 'Watchmen' movie in the UK .
'End of the Line', the graffiti artists collective seen in the video, painted for over an hour in front of a live audience before the screening of the film.
Though it  may be sad to see the artists repeatedly paint over their previous works in the video, the true nature of the graffiti art form is one of impermanence.
Watch the video after the jump.