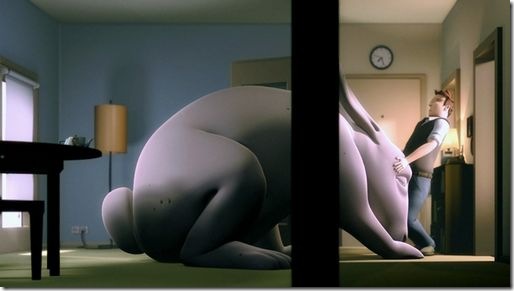 We are all creatures of habit. When we look back on our lives, most of us would find a long list of lost opportunities and missed connections, all because we are simply afraid or unable to break our habits.
Red Rabbit, an animated modern fable by Egmont Mayer, tells the story of a lonely young man who lives in a small apartment with a gigantic rabbit. He has very less contact with the outside world, and is content to spend his time feeding and caring for his huge pet. His life is suddenly thrown into turmoil, when a friendly neighbor enters his life.
Will he choose life (and possibly love)  outside his apartment, or does fate have something else in store for him?
Watch the film after the jump.