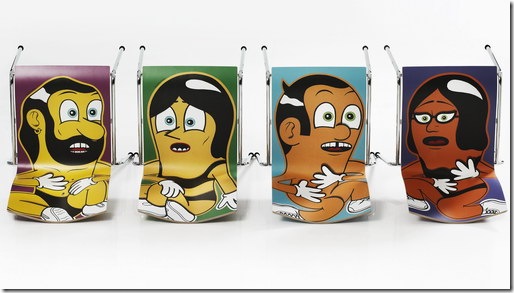 Danish furniture maker Engelbrechts have introduced these limited-edition variants of their famed "Chairik" chairs range, customized with the lovely illustrations of HuskMitNavn, an internationally renown graffiti artist and illustrator.
HuskMitNavn's controversial artworks  have always been a humorous social commentary on everyday life and human interactions.
HuskMitNavn´s (RememberMyName) figures on the chairs' seat and backrests look like they're afraid of people sitting on them: their eyes look a little nervous. And the figures on the other side of the chairs they look around attentively as if to say: who's coming? Anyone who might sit on me?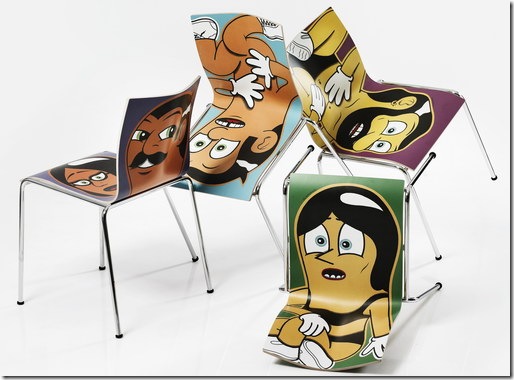 The price for these chairs with four legs or runners is a cool $395 per piece.