I've been a fan of this series for quite some time now.
Ctrl, a geeky comedy web series from NBC, stars Tony Hale (of Arrested Development fame) as Stuart Grundy, a quiet, everyman office nerd.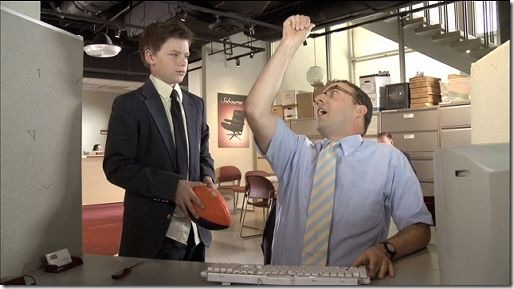 Everything changes for Stuart one day, when he discovers that his computer's keyboard  has the power to change things for real in his life (with often hilarious and unexpected consequences).
In one episode, pressing  the 'Crtl + B' shortcut makes him bold enough to stand up to his obnoxious boss, and in another, pressing 'Ctrl + C' and then 'Ctrl +V' creates multiple copies of Stuart. The ongoing web series shows Stuart slowly gaining confidence to take charge of his life, and even finding love in the process.
You can watch the latest episode titled "Ctrl Y," here.