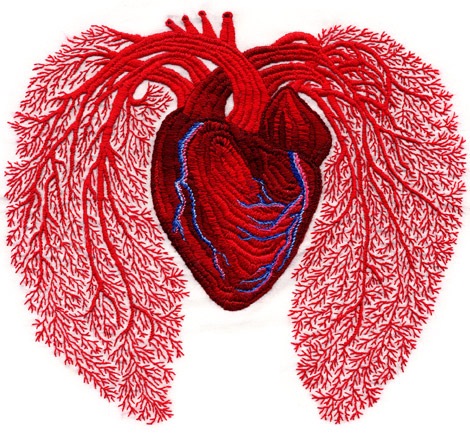 Just one of the many stunning creations of Andrea Dezsö, a multi-talented visual artist, writer and teacher. 
Though now based in New York, Dezsö was actually born and raised in Transylvania, Romania. Her artistic creations are deeply influenced by her rich heritage, and her childhood memories of growing up under a communist state. Some of her works have been displayed at the Museum of Arts & Design and the Jack Tilton Gallery in New York.
Visit her site to see her vast and diverse body of work.