As many of you know already, Aung San Suu Kyi, the Burmese pro-democracy leader,  has been sentenced to 18 more months of house arrest by a kangaroo court propped up by the dictatorial military junta in Burma.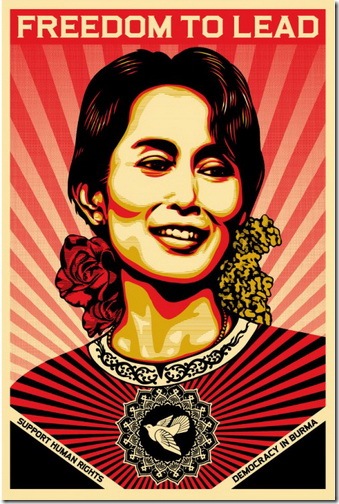 Even though Suu Kyi's party handsomely won the landmark 1990 election held in Myanmar, the ruling junta annulled the results and placed her under detention. The pro-democracy icon has almost spent 14 of the last 20 years under house arrest.
The Obey Giant site has released this free image of the Nobel Peace Prize winner to create more awareness about the democracy movement in Burma. You can also purchase the poster to support the Human Rights Action Center and The U.S. Campaign for Burma.