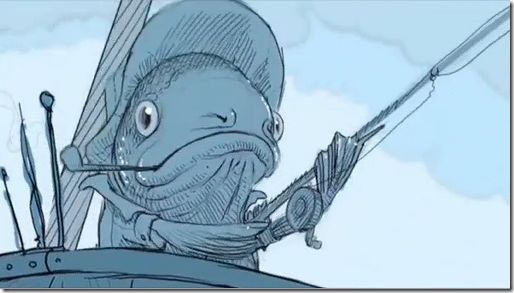 Before his tragic death in 2008, actor Heath Ledger had conceptualized an animated music video for Modest Mouse's song "King Rat."
Heath's sudden passing away, put the entire project into a state of suspended animation. The Masses, the company with whom Heath was collaborating on the project, have now completed and released the video as a homage to the late actor.
Always one to operate from his heart and take a stand for what he cared deeply about, Heath's intention was to raise awareness on modern whaling practices through a potent visual piece without having to say a word.  It was his way to let the story, in its candid reversal, speak for itself.
All proceeds from the sale of the iTunes video of the song will go to Sea Shepherd, a wildlife conservation organization dedicated to protecting the fragile eco-systems of the oceans.
Warning: Not meant for kids, or people who get distressed at the sight of blood.