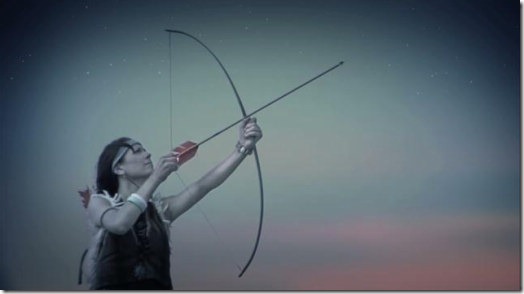 The beautifully-surrealistic music video for Flying Lotus' "Infinitum" was directed by Daniel Garcia.  The video was released to promote the release of the L.A. EP 3 x 3 album. 
In this music video for Flying Lotus, a young archer tests her skill by shooting an arrow at the moon. To her dismay, the moon falls from its perch and into a turbulent sea. He swims the long distance to the beach where he can confront his attacker.
Watch the video after the jump.