Mocha's Ceramic Notebook is an eco-friendly alternative to the humble paper notepad. Made entirely of clay, it will work wonderfully well for leaving messages, or jotting down that quick note.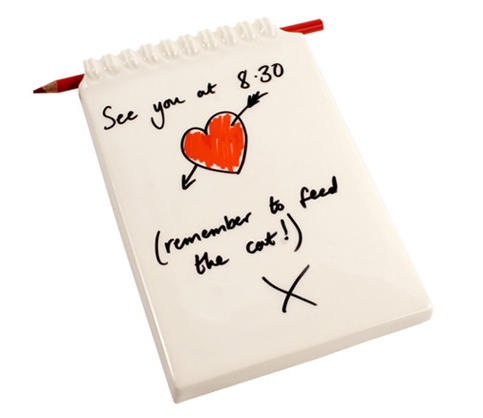 The pad comes with a china pencil, which, in a rather nifty touch,  can be conveniently stored through the hole on the top of the pad.
The notepad was designed by Helen Johannsen, a designer and trained ceramist based in London.