Visualizer Magazine, a visual arts e-zine, is looking for submissions from artists and illustrators for its maiden issue.  The theme of the first issue is "The Beginning of the End."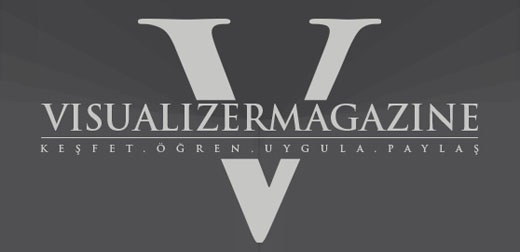 The free magazine will be published in English and Turkish, and will be distributed in the Flash and PDF formats.
More about the submission guidelines:
RULES

* TYPES: Graphic Design Works, Illustrations, Paintings, Photographs & Fine Art Prints

* SIZES : For portraits images 483×672 px, for landscape images 966×672 px

* FORMATS: Jpg or Swf

* CV: Real Name, Age, City, Country, Web Site & Email

* SUBMIT TO: vm@visualizermagazine.com
(email subject title: Theme)

* DEADLINE: December 19th, 2009

WE WANT YOU TO KNOW;

* The products that you send will be published on visualizermagazine.com and its official blog.

* Products won't be published without personal information ( Real name, age, city, country, web & mail).

* All responsibilities about the contents of the products belong to art worker.

* When you contact us for general reasons, please use the "General" title as subject title.
Link to Visualizer Magazine.