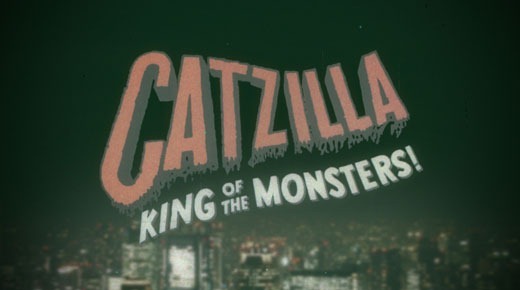 Catzilla is the second installment in the Kitteh Kitteh animated series,  directed by the talented folks at tokyoplastic.
The  "microepic" film features a cute little kitten, and its colorful, larger-than-life dreamtime adventures. The short is a fine blend of B-movie goodness and some excellent animation.
You can watch the film after the jump.
Link to Catzilla on Vimeo.
Also, don't forget to watch The Tail Gunner, the first short in the series.