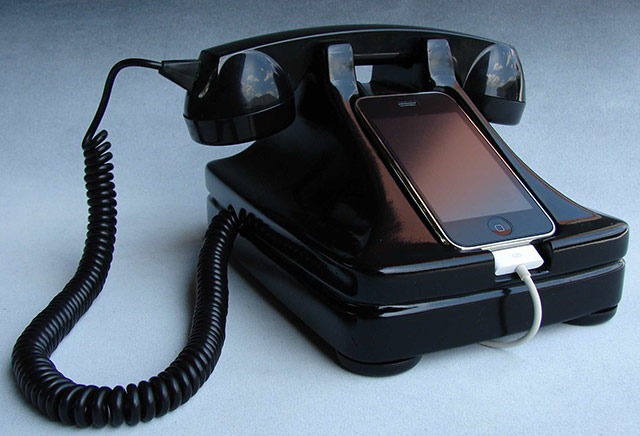 Completely awesome handmade iPhone base. Individually cast and sculpted from resin.
Snip from the product description:
Designed to be compatible with all iphones (not included) and retro handset. USB plug (not included) can be used to charge and sync with a computer.
On sale for $195 at Freelandstudio's Etsy shop.