This futuristic-looking fruit bowl was designed by Ori Saidi & Dani Gassner, the founders of Studio OTOTO.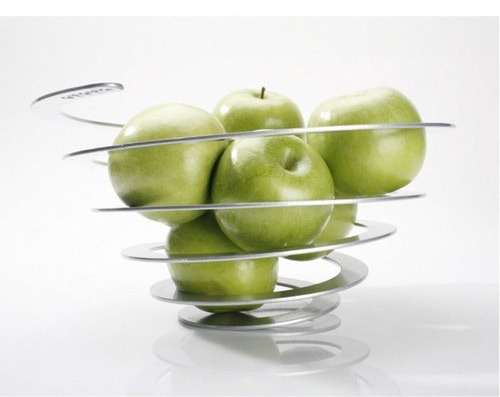 Made of laser cut iron, the fruit basket is powder coated in silver matt and hand stretched to create its futuristic spiral form.
The bowl is priced at £34.99 (or about $54), and is on sale at the Mocha store.