British animal activist and artist, Angela Singer, creates provocative art pieces that make a strong statement about animal rights, and the flawed human nature that takes grotesque pleasure in exhibiting the remains of dead animals.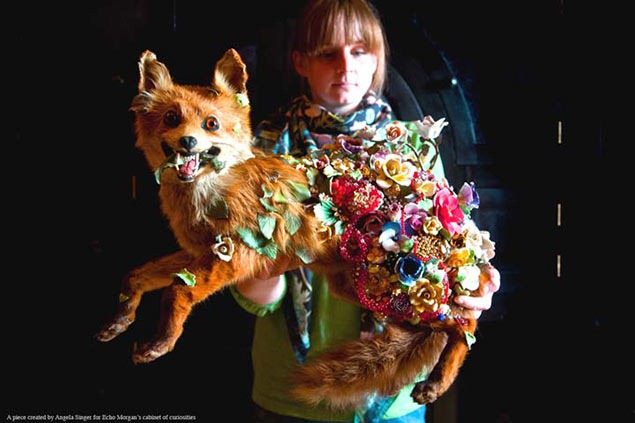 Angela Singer is a British artist and animal activist whose confronting artworks have a strong animal rights message particularly commenting on the needless death of hunted animals, and questioning the notion that people are superior to other species. Since the mid 1990s she has explored the human animal relationship, calling into question the unnecessary violence humans subject animals too. Singer often recycles vintage taxidermy in her art.
Her latest piece titled "Hedge Row 2010"  is on exhibition  at the Cabinet of Curiosities in the Enchanted Palace at Kensington Palace. The piece will be on display in the palace till November 2011.