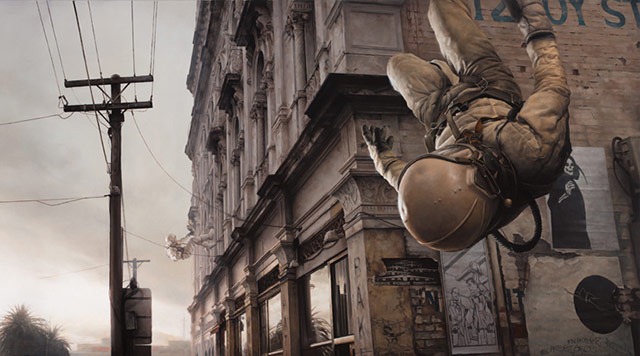 Artist Jeremy Geddes paints astronauts (among other things), and boy, does he paint them well.
His astronauts float weightlessly over urban locations, as if being suspended between the dream world and reality. The entire effect is surreally beautiful, without being jarring.
You can buy signed prints of his works here.