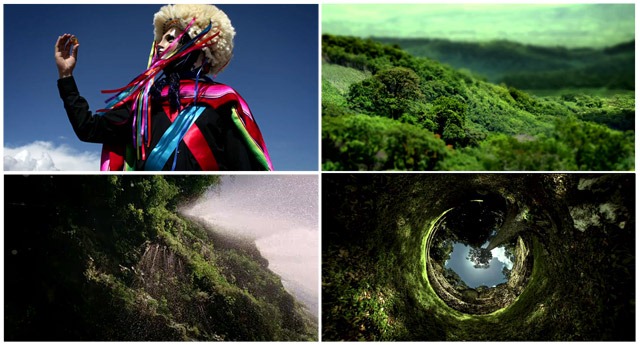 This music video was made for Sak Tzevul (lightning), a Mexican progressive rock band. The surreal visuals were shot in Chiapas, the southernmost state of Mexico. The state, though blessed with great natural beauty, is rapidly being devastated by large scale deforestation and insurgency.
The moving images were projected during the band's live performance, at a show organized by the government of the state of Chiapas.
Frank Beltrán, who put together the entire film, derived inspiration from the mindboggling visual techniques used by Flickr user Sebastian Perez Duarte.
You can watch the video after the jump.
Link to the video from Frank Beltrán on Vimeo.