The Football World Cup (the other football) is finally underway, and the folks at Mocha have released this special edition 'Football Dunk Mug', just in time for it.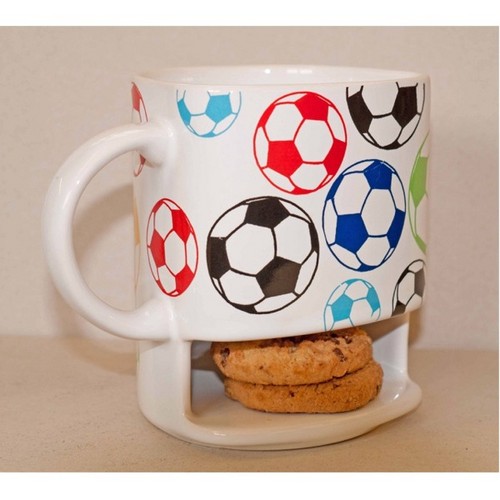 If you like a couple of biscuits with your tea or coffee – and (are) a big football fan – the Football Dunk Mug is the ideal cup for you.

With the original, dual purpose dunking mug there's no need to juggle with a plate and cup and of course, you also save on the washing up afterwards.

If you're looking for gift ideas, a dunker mug makes a great present. And this version will be especially appreciated by football fans everywhere.
The mug, based on the original design by Dominic Skinner, is available for £14.99 (around $22) at the Mocha store.
Southpaws, rejoice – a left-handed Football Dunk Mug is also available.