Mocha's lovely 'Wireblooms' will not only help you tidy up your unruly cables, but will also add a splash of color to brighten up your decor.
The product was designed by Laliv Shalev, a industrial designer from Israel.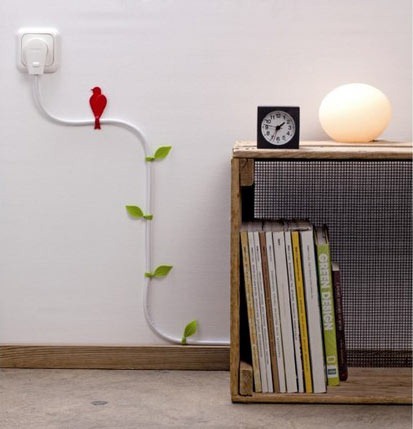 Snip from the product description:
Wireblooms are an essential accessory for your modern office and make the perfect housewarming gift.

The set of thirteen cable clips are designed to look like twelve bright green leaves and one red bird. The pack comes complete with nails and adaptors for thinner cables.
Link.