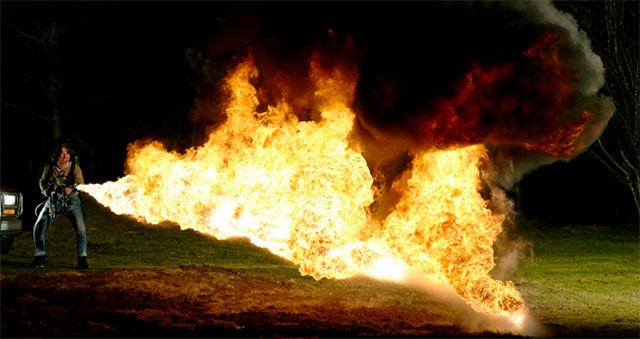 The surreal music video for Dancing Pigeons' "Ritalin" was directed by Tomas Mankovsky. Most of the footage in the video was shot with a using a high-speed Phantom camera, at speeds ranging from 400 to a 1000 fps.
Tomas Mankovsky's new video "Ritalin" for Dancing Pigeons as part of Diesel:U:Music, is a foreboding yet strangely humorous depiction of a seemingly pointless modern day sword fight.

"Duels fascinate me. It used to be a popular thing, but in modern days it has died out. So I thought that probably somewhere in the States, some hillbillies are still doing it, their way."

Mankovsky has created an aggressive, yet beautiful piece relying on the preconceptions and fears that surround the culture of the stereotypical American rednecks.
Link to Dancing Pigeons – Ritalin from Blink on Vimeo.