Presenting the Facebook Phone, or as I like to call it, the "FBhone".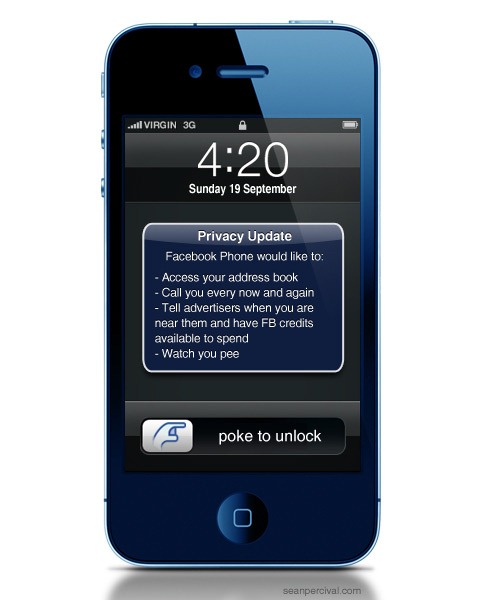 Ok, it's just a shopped image of an iPhone 4.  But we expect nothing less from Mark Zuckerberg, don't we?
Found on the blog of Sean Percival (who just so happens to be a VP, Online Marketing at MySpace).