The Viking Answer Lady answers a question on Viking personal hygiene and grooming, and demolishes the myth of Vikings being a filthy, unwashed horde.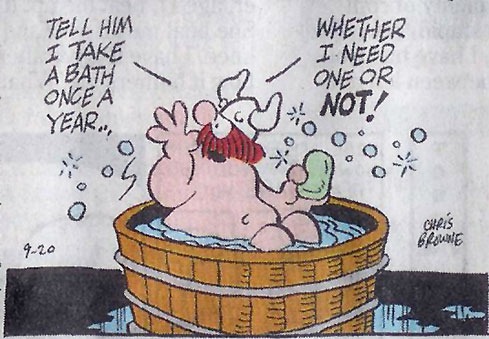 Although the popular image of the people of the Viking Age is one of wild-haired, dirty savages, this is a false perception. In reality, the Vikings took care with their personal grooming, bathing, and hairstyling.

Perhaps the most telling comment comes from the pen of English cleric John of Wallingford, prior of St. Fridswides, who complained bitterly that the Viking Age men of the Danelaw combed their hair, took a bath on Saturday, and changed their woolen garments frequently, and that they performed these un-Christian and heathen acts in an attempt to seduce high-born English women:

"It is reported in the chronicle attributed to John of Wallingford that the Danes, thanks to their habit of combing their hair every day, of bathing every Saturday and regularly changing their clothes, were able to undermine the virtue of married women and even seduce the daughters of nobles to be their mistresses."
The article is a long one, but is completely worth reading through.
Link.
[via Miss Cellania and Metafilter]