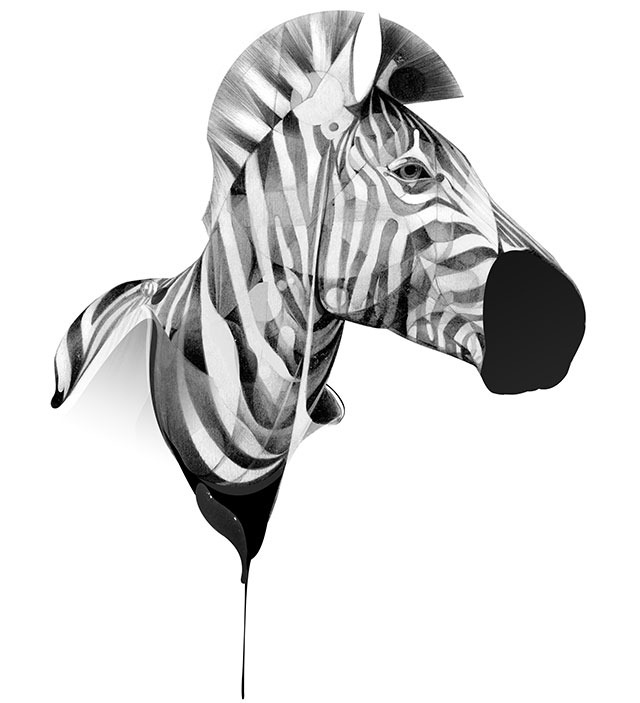 Zebra, by Hellovon.
Outline Editions' 'Into The Forest' is a pop-up gallery, designed by Kate Moross, who is acclaimed as "one of the most sought-after young illustrators in London."
The gallery will feature affordable limited edition prints by some of the UK's hottest illustrators and graphic art talents, including Moross herself.
From the striking, neon landscapes of Anthony Burrill, godfather of the new wave of graphic art, to the intricately rendered fauna of in-demand fashion illustrator Klaus Haapaniemi, the show offers a wild and beautiful take on a nature theme.

The gallery, in a former second-hand record store on Berwick St, W1, will feature arresting window and floor graphics by 24-year-old designer and illustrator Kate Moross, hailed by the Sunday Times Style magazine this September as one of Britain's leading Generation-Y trendsetters.

There are also gorgeous works by Beyond the Valley, voted one of the top 100 UK Coolbrands for 2010, David Foldvari, fresh from his sell-out show at the Outsiders Gallery, plus many other forward-thinking image-makers. Among them: James Joyce, HelloVon, Supermundane, Jamie Portch, Patrick Thomas, Claire Scully, Hvass and Hannibal, Lizzie Finn, Takayo Akiyama and Sarah King.
The prints will also be available to buy from the Outline Editions online store.
'Into The Forest' runs from 11 November to 31 January, Tuesday to Saturday, 12pm to 6.30pm at 94 Berwick Street, London W1F 0QF.
More images after the jump.
Tit, by Claire Scully.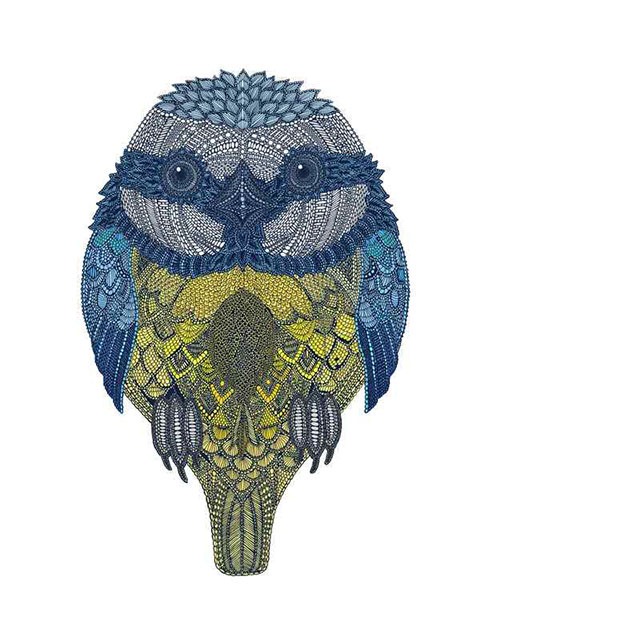 Butterfly, by Beyond The Valley.