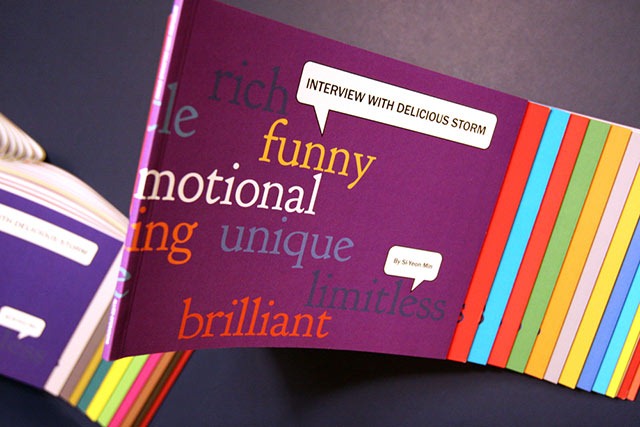 The good folks at Allied Operations, an architectural organization in New York, sent in some images from their book "Interview with Delicious Storm." The office was founded by a bunch of graduates from GSAPP (Columbia University's Graduate School of Architecture, Planning, and Preservation).
Interview with Delicious Storm is a book about an architectural concept for young creative minds. A nonsense idea can be used as part of the invention, referring to the term ideofunction. The publication shows examples of idea narratives and illustrations to explain the creative architectural process.
The books have been limited to a print run of only 25 copies, and are available for sale under a "pay what you wish" model. If you are an upcoming graphic design artist or creative person, I highly recommended grabbing a copy.
You can see more images after the jump.
Please click on the images to view them in a larger size.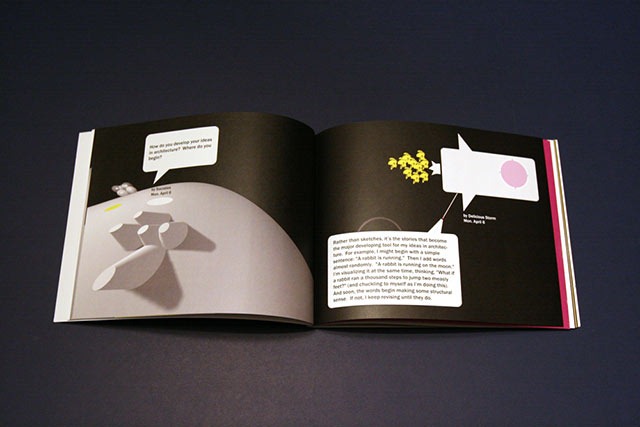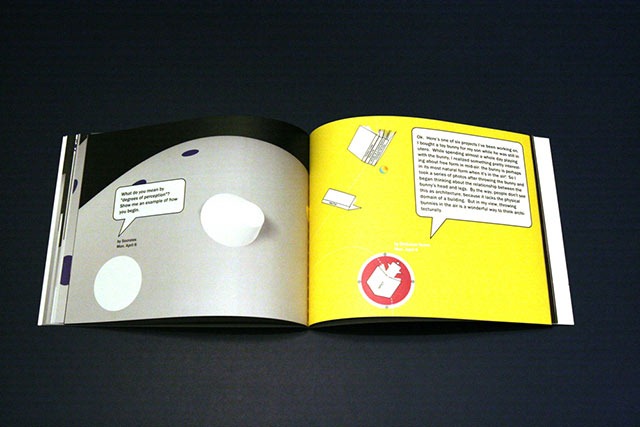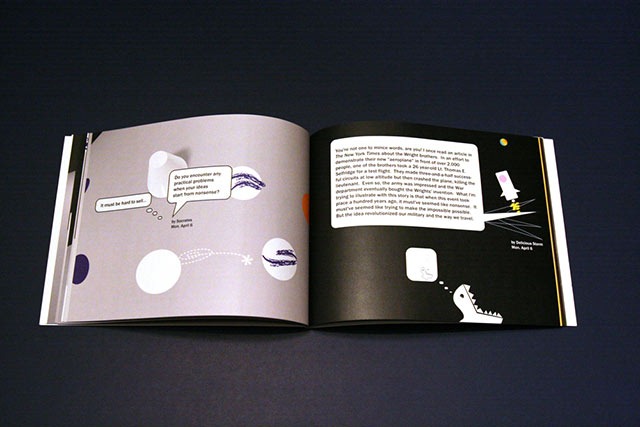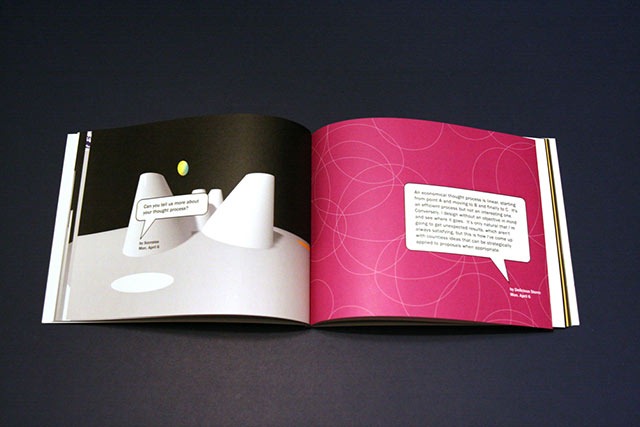 Interview with Delicious Storm
The story of nonsense.
Published by A/O, 2010.
50 pages, 165mm x 210mm, soft cover, manufactured in California.