Artist Clay Ward's Sepia Pidgeon is a daily painting blog/web comic.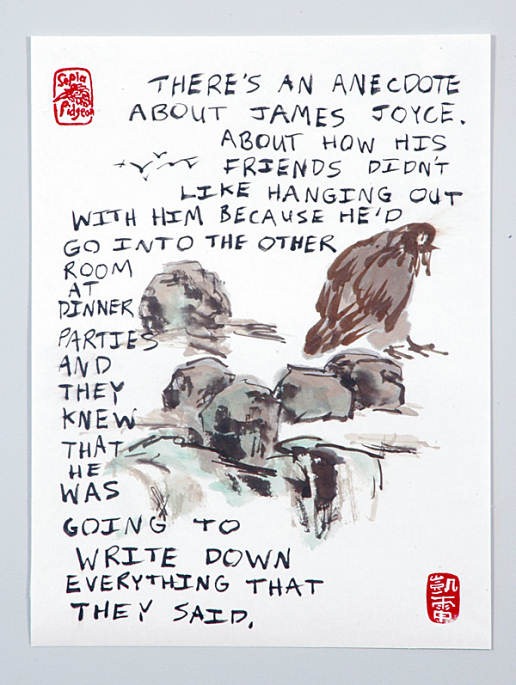 Clay combines minimalist Chinese brush painting techniques with rants and edgy humor, to create some interesting and unique artworks.
Snip from the artist's site:
There's also an economy of motion that allows simple strokes to be made beautifully in Chinese style painting. The flipside is that it also highlights clumsy gestures. Once a stroke is made the ink can't be erased or changed. By promising myself that I will release my paintings daily I am preventing myself from over editing. I am sharing with you the sloppy brush strokes that come as part of my experimental learning process. Sepia Pidgeon is two parts performance for every one part intention. Viewing this website should be a bit like peering into the pages of an artist's sketchbook: a little bit intimate and not always pretty.
If you like what you see, you have the option of buying the original paintings on the site.