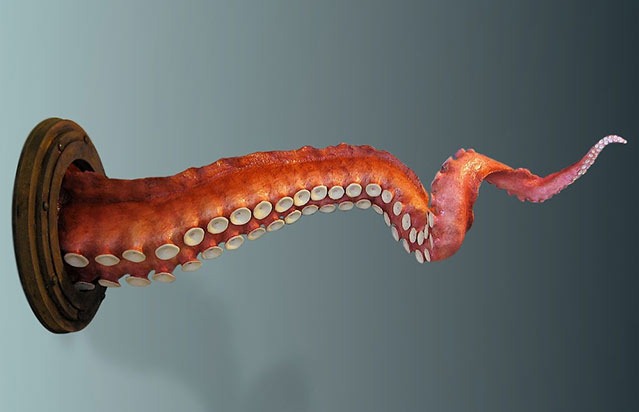 Etsy listing for custom made, handcrafted cephalopod appendages. At $1,100 apiece (ouch!), it's a pricey, but awesome way to impress your impressionable friends.
Snip from the item description:
All of my tentacles are hand made, no two are exactly alike, but the general size and, you know, awesomeness, remain constant. I will need a six week lead time to complete the piece.

The octopus is a master of disguise, and can change color at will, so I'm offering your choice of mottled paint colors (and porthole treatments).
Wall Tentacle, by ArtAkimbo.
[via
Everlasting Blort
]