If you love Google Android and its geeky robot mascot, here is a great contest for you!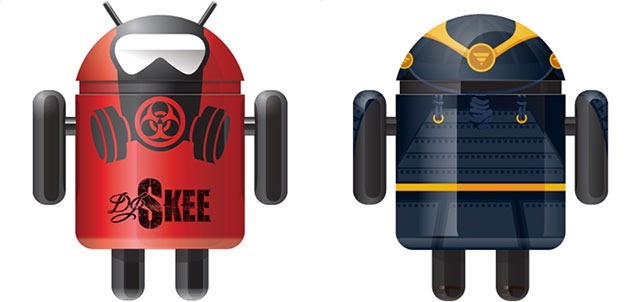 SA Studios' and MetroPCS' 'Android For All' contest is an invitation for aspiring artists and Android fans to create a custom Google Android character, and have their design produced as a one-of-a-kind vinyl toy. Contestants can create their own design (using an online tool available on the contest site), and then ask for votes using the Facebook 'Like' function.
The ten contestants, who have the most number of 'likes' for their entries, will be judged by a panel, and one Grand Prize winner will receive one 50-inch inflatable character & five 3-inch vinyl toys based on their winning design. They will also win an LG Optimus M Android phone from MetroPCS. The runners-up will each win an LG Optimus M Android phone, too.
Some of the top arts and entertainment influencers from different backgrounds have been commissioned to create limited edition artwork for the campaign. They include DJ's (DJ Khaled and DJ Skee), recording artists (Far East Movement and Rob Roy), lifestyle brands (Famous Stars and Straps, Fly Society, TapouT, and Young and Reckless), online influencers (Levi Maestro and Fatlace), photographer and producer Estevan Oriol, and pro-football legend and TV presenter Warren Sapp.
DJ Skee has produced the official 'Android for All' mix tape, which is available as a free download here.
The contest is open only to U.S. residents, and will end on on March 14th 2010. Visit the contest site for more details.