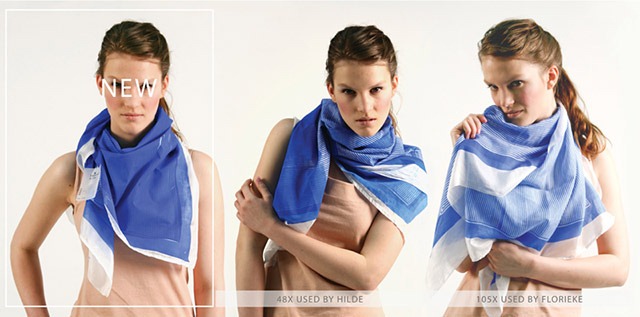 The average Dutch person supposedly owns over seventy pieces of clothing, and adds thirty new pieces to his or her closet every year. Designer Marijke Timmerman's '1 | Enough' is an interesting dress collection for women, that seeks to make a strong statement against over-consumption and the constant urge to buy new clothes.
Each piece in the line wears and "evolves" differently with every washing, drying, and ironing cycle.  For example, a pair of tights that runs in patterns, a dress that changes color with every wash, or a large sweater that felts with every washing and models itself to the wearer's shape.
Visit Dik&Stijlloos (Dutch site, slightly NSFW for the prudish) to see the entire collection.