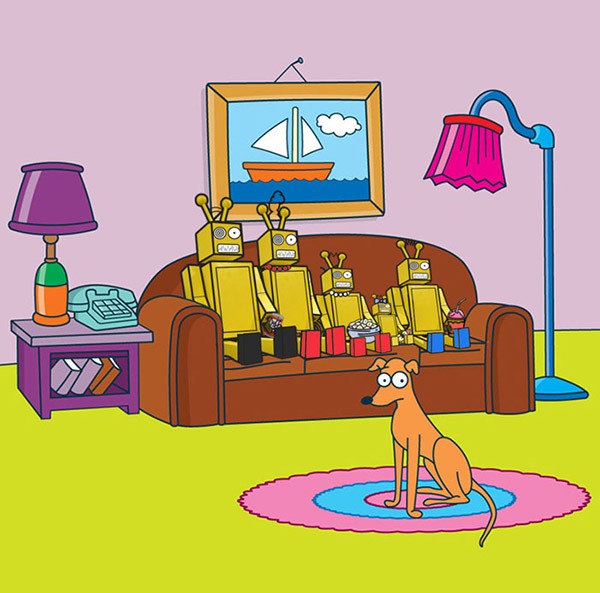 Connecticut based artist Ted Mikulski's solo exhibition 'Color For Color's Sake' will debut at the Iona College Gallery, on March 6th, 2011.
The artist's breakout exhibition will feature his favorite characters – "the mis-adventured TEEM robots." Life-sized plastic robots will compete for our attention with other related art pieces. The show will explore the close relationship between technology and its users – namely, us.
Show details:
Reception is March 6th from 1-3pm
Exhibition runs through April 7th, 2011

Iona College Gallery
715 North Avenue
New Rochelle, NY 10801
All events are sponsored by the Iona College Council on the Arts
Hit the jump to see more images.