Just one of the many beautiful photographs found in the 'Noise and Dust Through The Viewfinder' Flickr group.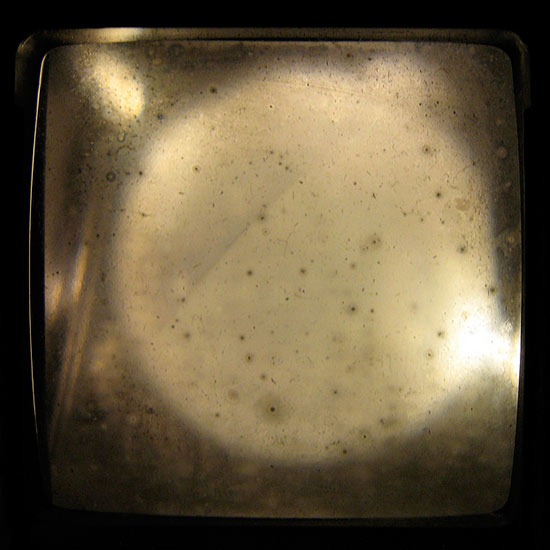 cc licensed flickr photo shared by milesdscott
Snip from the description of the group:
This group is for people interested in exchanging the noise and dust "finger print" of their old cameras – in this case from people toying with the Through The Viewfinder (TTV) technique.

The idea is to take a picture of a white background through the viewfinder of a vintage camera and thus getting a snapshot of the dirt and dust on the lens. But i guess any other ways of getting dirt and dust would be fine (photographing Super 8 off a wall, etc.)
The images have a wonderfully textured quality to them; something which can be used to apply vintage effects to your photographs with Photoshop or Gimp.
Link to the Flickr group.
Ps: If you are interested in learning how to apply the textures to your images, try these tutorials:
1) How To Apply Textures To Your Photographs.