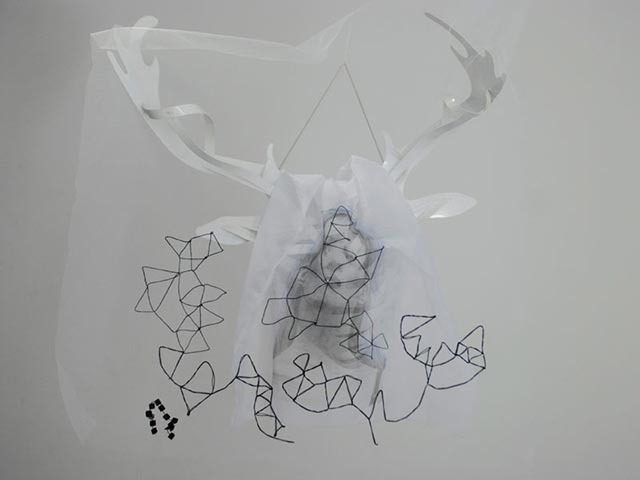 It's always wonderful to see talented young artists experimenting and trying to breaking the mold. André Azevedo, a Brazilian artist whose works have been previously featured on JazJaz, is one of the new wave of creative people who are making some really exciting stuff.
His latest pieces are inspired by his observations of the small gestures and actions of people. He combines several artistic techniques; drawing, painting and even sewing over fabrics to create layered artworks that create an illusion of "frozen" movement in the eyes of the viewer.
Late in the night the silence dominated the room, in the thoughts images in a constant movement were watching in a way that seemed not to make sense. I took paper and pencil to try to materialize those ideas so I started to draw.
Some of André's works are an unabashed, loving study of the unclothed male and female human form, so his blog is NSFW for that reason.
Check out more images after the jump.