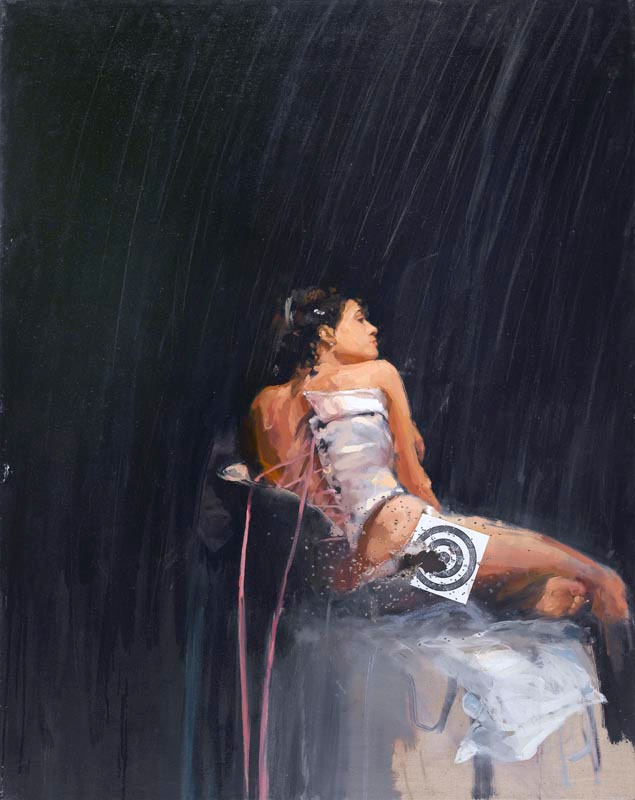 Charming Baker is one of the UK's fastest rising artists, and his paintings are being sold for tens of thousands of pounds to some of the world's biggest collectors. Some of the bulk buyers of the works include Damien Hirst, the super-controversial English artist, and Frank Cohen, one of the most famous art collectors in the world.
This former road digger's rise to fame can only be described as meteoric, and he has been proclaimed as the next big thing by the BBC, the Daily Telegraph and GQ (UK) magazine. He was discovered only five years ago, selling his work from the bedroom of his south-east London council flat. Persuaded by art collector Tim Fennell, Baker agreed to put on a pop up show at the Truman Brewery in East London. The show was a huge success, and was sold out on the opening night.
Baker, since then, has had successful shows in London, Los Angeles and New York. He will be showing his latest work in London, this July, and will come back Stateside next year.
Baker doesn't work with a gallery, and is little known in the art world circles. He self-funds his shows, and promotes himself on social networking sites, internet forums, and sites like YouTube, where a video of Charming shooting his paintings with a shotgun has become cult viewing.
Link to his official site.
You can see more stunning images of his work after the jump.