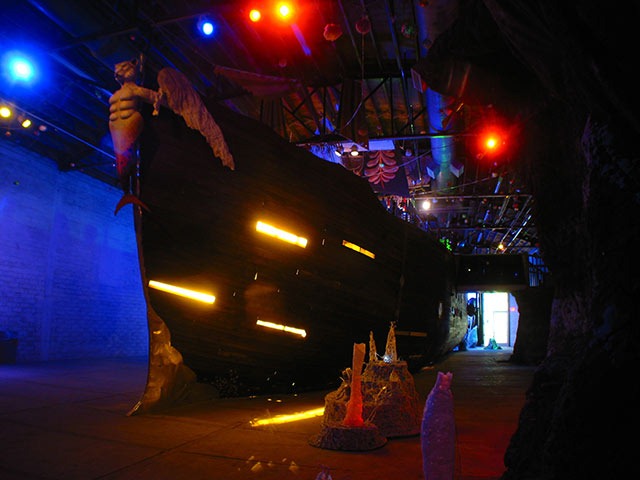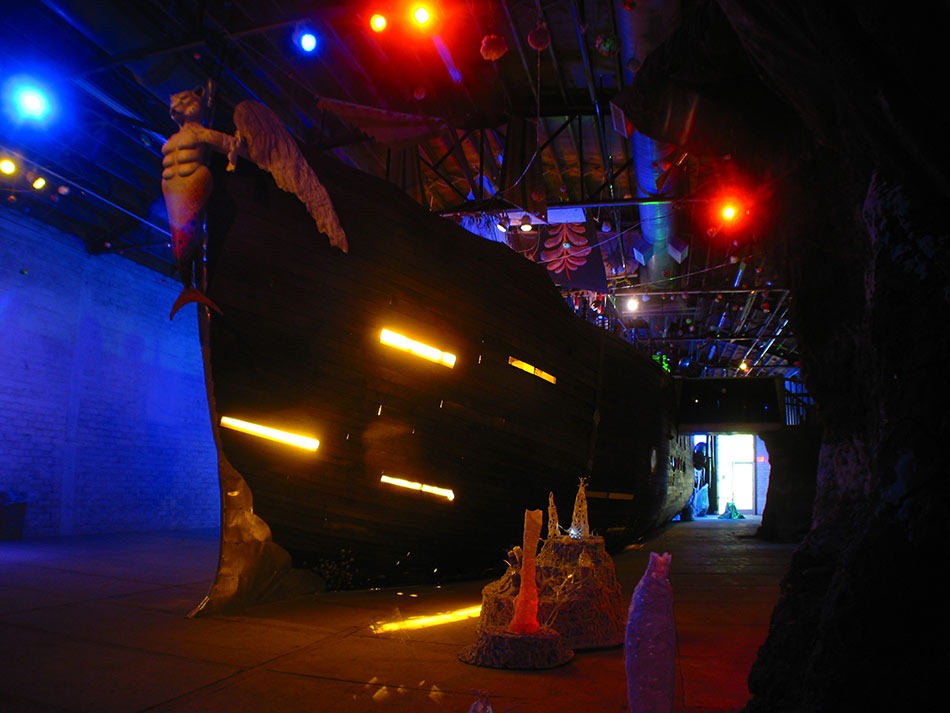 Art Collective Meow Wolf's 'The Due Return' is an audio-visual extravaganza, currently on display at the Munoz Waxman Gallery, in Sante Fe, New Mexico. The huge installation art piece tells the story of a retro-futuristic spaceship, capable of traversing through dimensions and time periods.
The Due Return is a dimension-hopping ship that has been traveling for two centuries through a series of time/spaces. Through its many dimensional travelings, The Due Return has appropriated a variety of elements pulled from the many places it has visited. The Control Room, for instance, is a futuristic, sci-fi spaceship bridge with a multitude of buttons and knobs that the audience can interact with while The Archive carries a refined turn-of-the-century aesthetic.

After traveling for two-hundred years through 30 different time/spaces, The Due Return is now settled on the landscape of a foreign world, where the ship is utilized to harvest resources from the alien planet.

The ship is 75ft. long, 25ft. wide, and 14ft. tall. The interior of the ship is 2500 sq. ft. split between 10 different rooms. These rooms include a food garden, lounge, engine room, sleeping quarters, laboratory, captain's quarters, archive, and control room.
The making of this grand, inhabitable ship by 115 volunteers, took over 6,000 hours of construction, and $35,000 in donations. The highly-interactive interiors and exterior spaces of the installation completely immerse the audience into a rich, fantasy world.
Click here to continue reading 'The Due Return – Incredible Installation Art'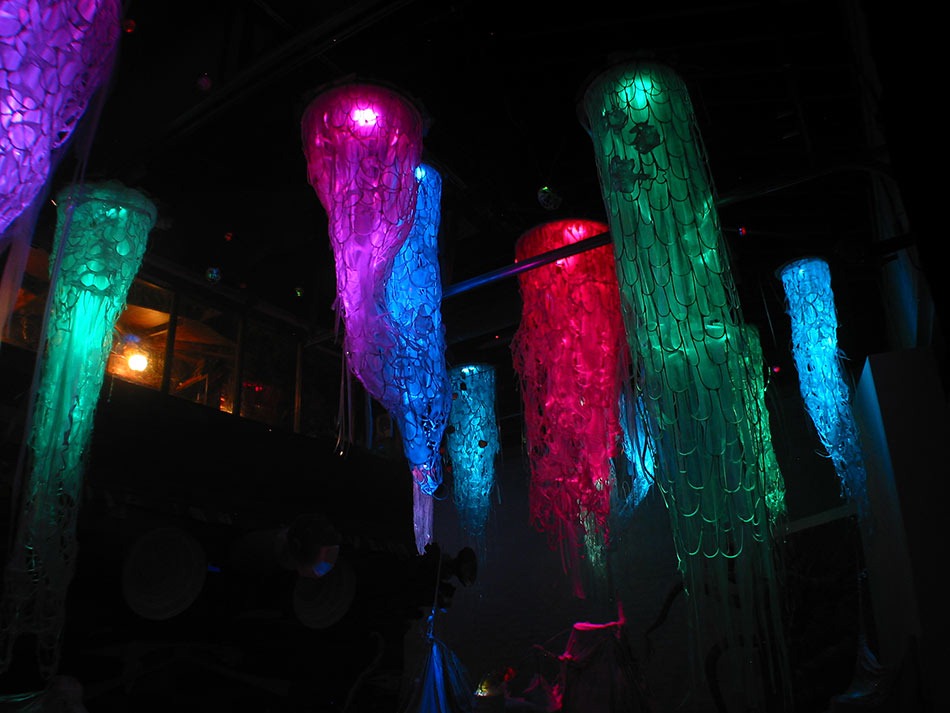 A large aspect of this project will be the level of interactivity the audience has with the ship and the environment. Buttons, knobs, dials, and joysticks will populate the ship's control room with each device serving a functional and relevant purpose. Audience members will be able to control video surveillance systems, internal and external lighting, various video presentations, live mic'd sound elements, and motorized parts in the engine room and on the side of the ship.

In addition, audience members will have the opportunity to interact with the ship, the ship's history, and the environment through a custom-made iPhone and Android app specific to the project. GPS will allow for added detail on specific rooms, and mobile alerts will transmit audio information to enhance the audience's experience. The level of interactivity will truly make this art experience stand out from any experience that has come before.
The exhibition, which began on May 13th, will have a run till July 10. On select dates, there will be theatrical performances by various national and international acts and groups.
Visit the official site for more details.