Broaden your artistic horizons with "Contests and Exhibitions,"  a brand new section on JazJaz, that will bring you news about the latest art, design and photography contests and exhibitions, from around the world.
---
100,000 Photos For Hope is a one day photography exhibition and auction, that will be held on the 16th of July at the Melrose Arch, Melrose, Johannesburg, South Africa.  Interested photographers can participate by donating images for sale and auction at the event.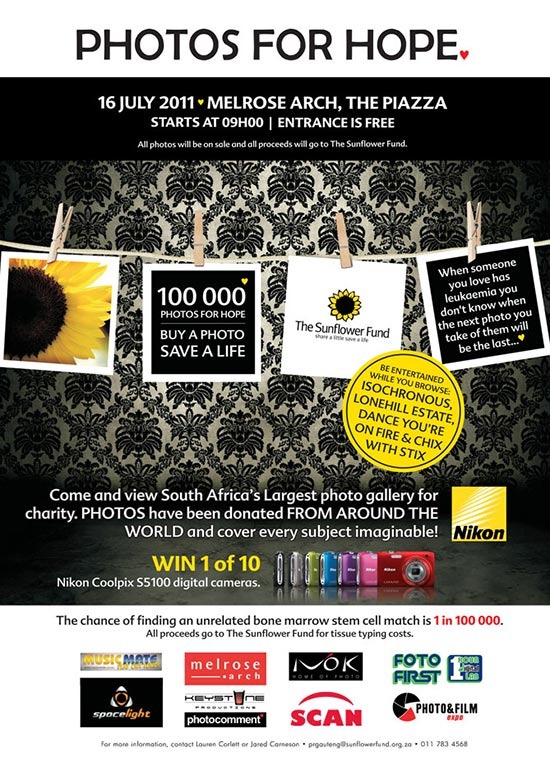 All proceeds from the event will go towards 'The Sunflower Fund', an initiative to fund the placement of impoverished patients into the South African Bone Marrow Registry, and to provide hope to those suffering from life threatening blood disorders.
Visit the Facebook event page for more details.
---
Artist Jen Upchurch's awe-inspiring sculpture 'Temple of Grace' can  be viewed from June 10-12, at FIGMENT 2011, Governors Island, NYC.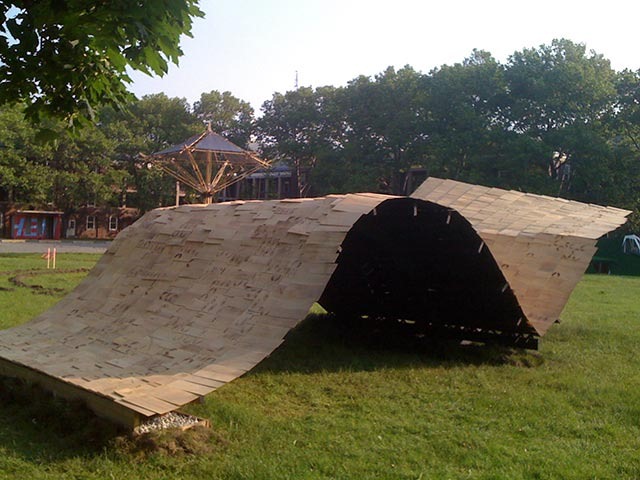 The Temple of Grace is an embodiment of  an angel's wing that has been constructed from nature's absorbent vessel, wood.  The feathers of the "winged" structure are composed of individualized wooden shingles.  The art allows all visitor, participants, and onlookers to be enveloped in the grace of exploration, contemplation, reflection, and personal expression.  The Temple of Grace requests your contributions of art, messages, and reverence as people interact mentally, physically, or artistically with edifice.
Link to FIGMENT 2011's official site.
---
Maess, a talented and exciting artist from Poland, is currently having her first solo show in her own country.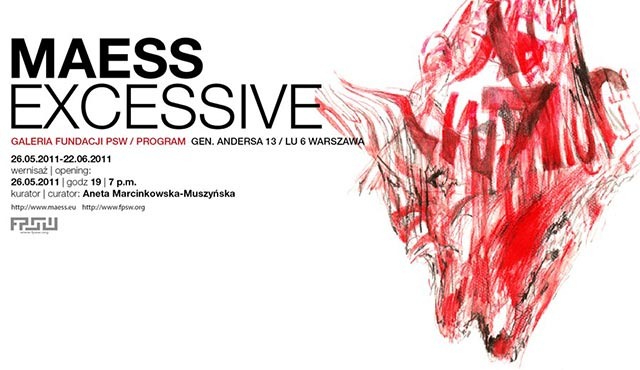 The cycle of drawings "Excessive " shown previously at Able Gallery in Berlin, focuses on the process of liberation from abusive relationship.

Every square inch of these drawings captures pure violence. It is a clash of two forces conflicting in every aspect.Pinturas negras demonstrate the 'fear of influence', through violence closing like a circle of sterile, mechanical, fetishistic repetition.

The Last Tango in Paris by Bertolucci  is the  one of the inspirations, references, but also precursors of the series. The relation between the work of Bertolucci and Maess's drawings is somewhat troublesome. It's worth remembering that Bertolucci's film, apart from the story of a man and a woman, tells the story of tyranny of the film itself, and the topics mirror each other. The strategy of analyzing the line between film and drawing without the medium of animation or comic strip craze, seems to be a source of great pleasure for Maess, as she has been successfully using it for a long time now. It's also just one of the traps set by the artist. Just like the slightly provocative technical virtuosity and Maess-specific asceticism. As a result, her drawings surprise with their force and intensity. The surface is covered with the explosion of red, pulsating energy set free, eliminating any obstacles between the idea and the artist, between the idea and the beholder's eye.
Show Details:
Opening 26.05.2011 ,19.00
Exhibition  27.05.2011 – 22.06.2011
Curator: Aneta Marcinkowska-Muszyńska
Venue: Foundation for Promoting Contemporary Art/ Program Gallery
ul. Gen. Andersa 13/LU6 00-159 Warsaw, Poland