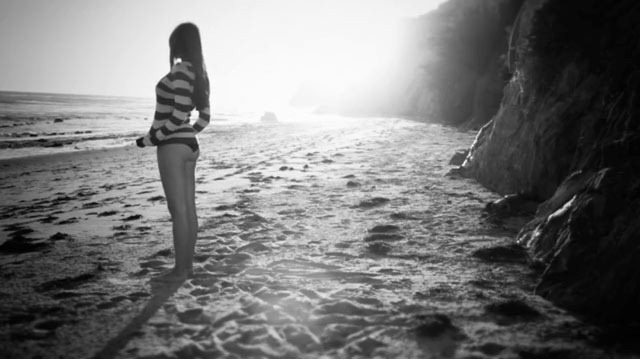 The stunning natural beauty of the Californian coastal area and the Pacific ocean seems to have left an indelible impression on film director Matt Kleiner's psyche, and his short films and music videos are proof of that. Water is a constant and recurring motif in his films, and he captures, almost with a religious reverence, his subjects playing, surfing and interacting with it.
Here are three select short films that best illustrate his distinctive cinematic style:
SHORELINES
"Shorelines" is a pleasurably-languid piece of filmmaking. The film, featuring the beautiful Tara Donahue, was shot along the Central California Coastline, using a Canon 7D.
Link to "SHORELINES" on Vimeo.
---
Stripmall Architecture
This music video for Stripmall Architecture's "One of Three" track, has a rawer, and earthier feel to it. The video once again features Tara Donahue, and might be slightly NSFW.
Link to "STRIPMALL ARCHITECTURE "ONE OF THREE" on Vimeo.
---
Show Reel
Finally, watch his show reel for 2011, which he says comprises of some of his "favorite shots from recent music videos, surf films, travel documentaries, commercials and short films."
Link to "SHOW REEL" on Vimeo.
---
Matt works as a director, editor & cinematographer at Circulate Pictures. His films have been an official selection at numerous film festivals. His acclaimed five part documentary series "Way of the Ocean," will soon be released on DVD this year.