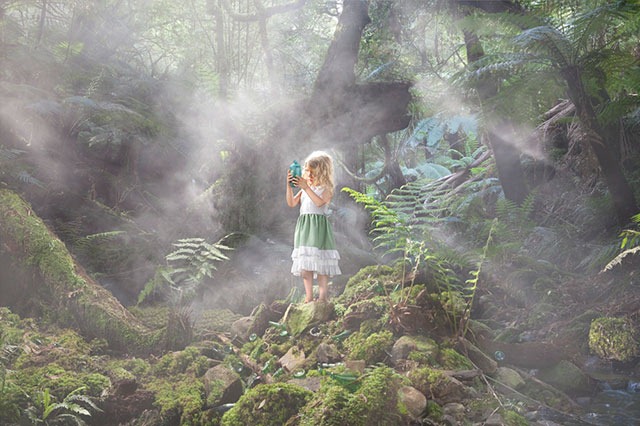 "Fleeting Embrace" is the second solo exhibition of Melbourne-based artist Jeremy Blincoe. The exhibit will go on display from August 5th, 2011, at the Lindberg Galleries,  Melbourne, Australia.
His artist's statement gives us an insight into his surreally-beautiful photographic series:
With "Fleeting Embrace," I wanted to create a series of narrative images that touch upon the decaying health of our environment and the fact that future generations may not be able to enjoy the natural treasures and amazing places that past generations have indulged in. With every image I hope that the viewer can bring their own perspective and experiences to create their own narrative.
Jeremy was born in New Zealand, but has been living in Australia for the last three years. This exhibition is the follow up to his previous one – "Wander and Wonder," which was held in May, last year.
Click here to check out some high-res images from the series.